Hi everyone, first post here so hopefully I don't screw it up too bad. I noticed there seems to be a bit of a lack of Missouri stores here, so I thought maybe I could contribute something, starting with the two stores in my (tiny) hometown of Seneca.
Unfortunately, I know very little about the history of these stores, so maybe you guys can help in identifying them (if they're anything at all, that is - I suppose it'd be entirely possible these were constructed as independents and don't match any particular chain prototype.)
Hope these aren't too big, though the actual filesizes are pretty small. I snapped these on the quick with a cellphone camera and they didn't turn out so hot, unfortunately - if these stores look like anything interesting though, I'd be happy to try to get some better ones.
First up, the one that's still a grocery store, and thus, the only game in town...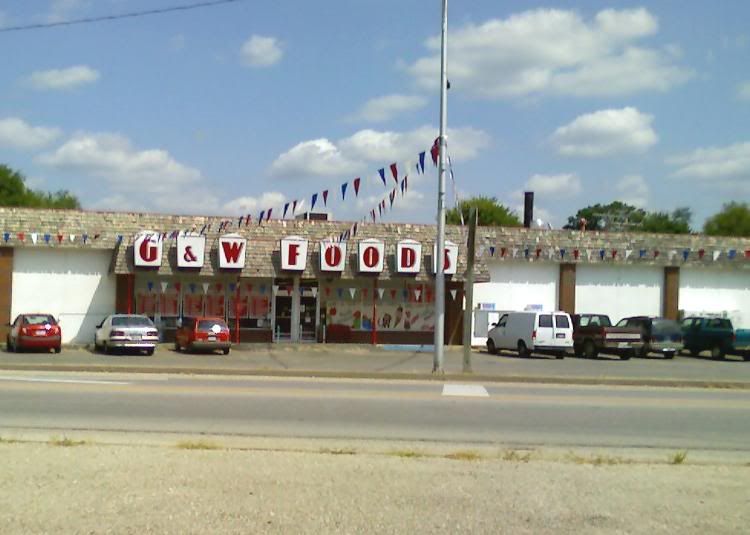 Here's what I do know about this store - in the early-mid '80s (and possibly '70s), this went by the simple name of "Gene's Food Store." No idea if "Gene" was a local owner or if this was a small regional chain of some sort. After that, up through the mid '90s or so, this became a Food Fair - but again, I have no idea if this was the "real" Food Fair or merely someone using the name.
I'm pretty sure it changed names yet again following Food Fair's departure, but I can't recall what it was - either way, it didn't last long before becoming a G&W, which apparently *is* a chain, though I've never seen another one except this one. I believe the "G&W Foods" signage is a leftover repainted remnant that first appeared on the store during the Food Fair phase. Here's a terrible shot of the interior... (and a couple more equally awful ones
here
and
here
)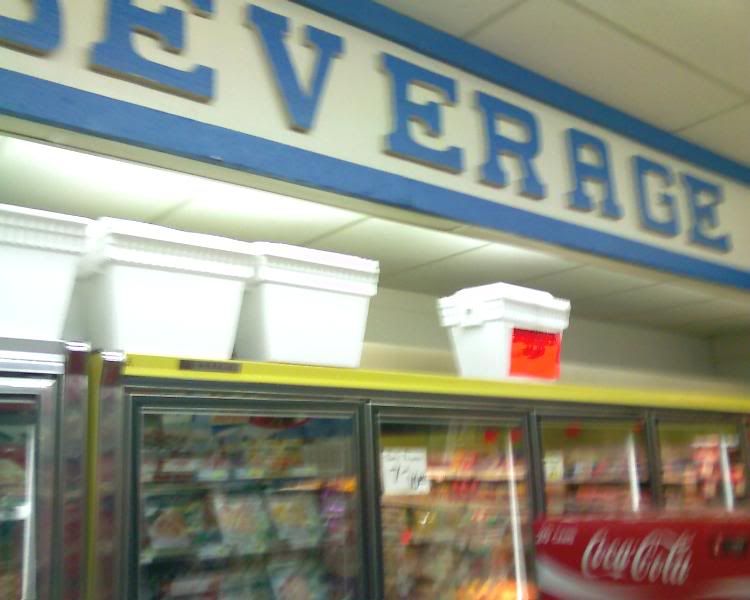 I'm pretty sure this store's never been remodeled at all in my lifetime - this type of signage was here as far back as I can remember to the Gene's days, and it still is.
Next, this store, which I unfortunately didn't get a very good exterior shot of (weird-angled, tiny parking lot with heavy traffic thanks to the three other businesses that also share it makes it kinda difficult.)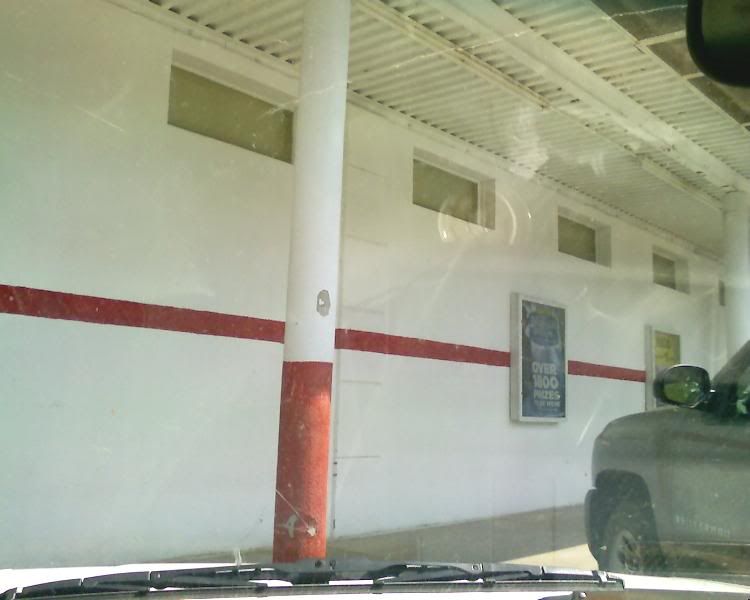 This store was an IGA in the '80s and most of the '90s (and '70s, I *think*), before becoming a Price Saver and then finally closing for good to become the Dollar General that resides in it now. I've always thought this was a strange-looking building design for a grocery store, what with no windows except the slats at the top, but this is how it's always looked during my lifetime anyhow. Was this actually an IGA design? (Here's the
entrance
)
Interior-wise, it's been remodeled somewhat since its IGA days, but here's a quick shot anyhow...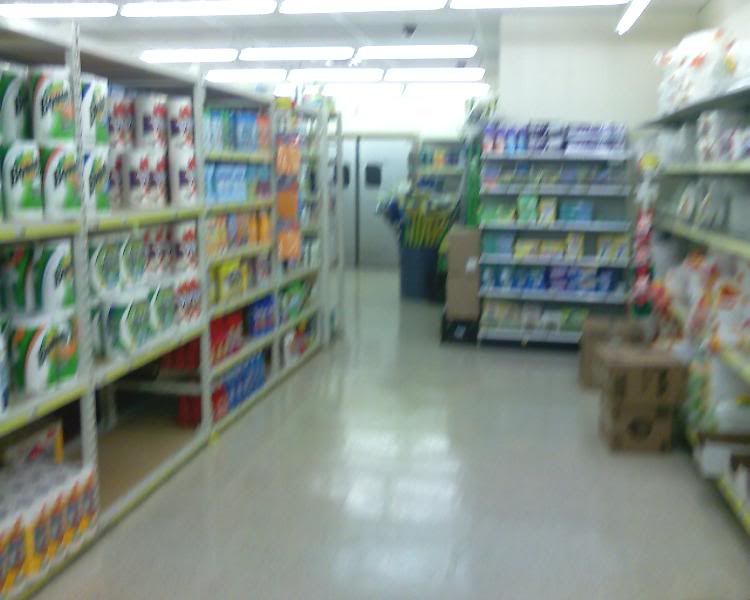 (And one more
here
)
So, any verdicts on these two places? (And sorry for the long, rambling post, heh.)